Join Azur Models

Live your dream by becoming a model
Start Here
Haute Couture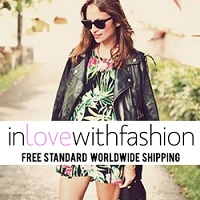 Contact Us

Contact us for all your enquiries
Click Here
Become a Fashion Model
There are two types of models in this category: high fashion and commercial. High Fashion modelling is an art form of fashion. The size of the model depends on the clothing. i.e. Plus sized models model for plus sized clothing.
These models are featured in high fashion magazines. Clothing designers traditionally show their new collections for models every year thru a fashion show, for buyers, the industry, and the general public. For this you need walk the runway, and pose to display clothing.
First, there are enormous differences between modelling commercially and fashion. There are actors, pilots, firemen, housewives, students, etc. who model commercially, some are very successful and make a good deal of money at it. But they are not commercial in the same sense that fashion models are glamour and very famous in this industry.
High fashion models have strong and distinctive features. Commercial modelling is generally respected less than high fashion modelling.
Are you ready to start your new career in Fashion Modelling?
Join
Azur Models
by clicking
here
.