Join Azur Models

Live your dream by becoming a model
Start Here
Haute Couture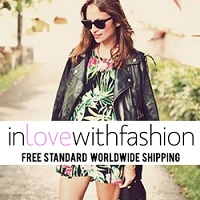 Contact Us

Contact us for all your enquiries
Click Here
Become a Male Model
Though there are hundreds of male models booked for very good jobs everyday, only a choice group achieves that elusive ideal, booking those maximum visibility campaigns and editorials, shot by the world's most influential photographers.
Azur Models
has discovered and placed some of the top male models in the industry, from male physique and fitness models to male fashion models. We are very selective, but always looking for the top guys in the industry to work with. A male model runs the same gamut as his female counterparts.
To be a top Male Model, you will need to ask yourself a few questions before you set out to take the steps required to becoming a male model: Why do I want to be a male model?
Do you want to be famous?
Do you want to make money?
Do you have a passion for it?
Do you just love all that Modeling entails?
Is it a childhood fantasy?
Finding out your real reasons will help you know what type of Modeling to go into; fashion, commercial or specialty. You will also be able to know whether to go into it full time or part time.
Being a male model is a really interesting and challenging career but you will need a lot of determination.
Many young actors and models fail to reach their potential simply because they don't have enough drive and desire to overcome the inevitable slumps and setbacks they encounter. They simply quit. Successful actors and models have a direction, a plan of action. They set goals for their portfolio, their resume, their network of potential clients and the part of the market they want to work in, and they plan a way to achieve those goals.
Are you ready to start your new career?
Join
Azur Models
by clicking
here
.