Join Azur Models

Live your dream by becoming a model
Start Here
Haute Couture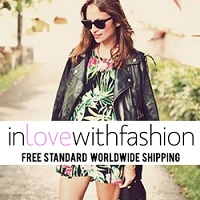 Contact Us

Contact us for all your enquiries
Click Here
Become a Promotional Model
Promotion Modelling is how many models actually make a living. Promotional Modelling ranges from being hired to hand out free samples of products or flyers to staffing trade show booths in large convention halls. This is a category that rarely involves being photographed and is very much about your personality and ability to interact with people.
Being a Promotional Model, you are a brand ambassador for a certain company and their product or service. The Promotional Model is the consumer's frontline connection to the product or service.
The model must know the product or service inside out and be able to present information about it to the customer in a friendly, upbeat, and professional manner with the hope of gaining the customer's products interest and loyalty. Many companies hire temporary employees who they consider to be promotional models, for any given period of time.
To be a Promotional Model, good looks are essential, however not the same kind of looks as for fashion models.
The needs of clients that book promo models for this kind of work are completely different from a magazine client for example that needs a model that looks good in a beauty advertisement.
A Promotional Model must be able to look good for long days without the help of makeup artists and retouching! You must be almost 'conventionally' good looking, i.e. the general public would consider the promo model to be attractive or even gorgeous as opposed to the looks of some fashion models.The aim of most clients that hire a promo model is to promote a healthy, successful and friendly image from their promotional models thus attracting the right kind of attention to their firm.
Are you ready to start your new career being a Promotional Model?
Join
Azur Models
by clicking
here
.
Let Azur Models organize a special promotion for your business

Whether you are launching a new product, building a reputation or simply need a boost in sales...promotions are the key to the life of your business.
Azur Models
will put together a creative plan and our promotional models will carry it out.
The many different forms of promoting your business are only limited by how strategic and creative you let us be.
Contact us today to find out more.
Click Here