Join Azur Models

Live your dream by becoming a model
Start Here
Haute Couture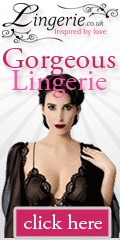 Contact Us

Contact us for all your enquiries
Click Here
Become a Web Model
Web Modelling is the newest addition to the many career choices you have in the modelling business. You see web models everywhere; in pictures on web sites, chat sites, webcam sites, and internet customer support, internet presentations, the possibilities go on and on. Web Models are employed by photographers, agents, stylists, and others associated with the modelling industry.
Web Models can be male or female, absolutely beautiful or can look like your typical neighbour, and the best part is, unlike high fashion modelling, there are no height, weight or age restrictions.
Available to Everyone.
Amateur or Professional
In choosing Web Modelling as a career or as a second income, you will first have to ask yourself a few questions. First thing you'll want to assess is what you want to gain by modelling. Do you just want to earn money, or earn money and become famous or both. Another thing you will need to consider if you're looking to start a career in modelling, unless you're experienced, is you will have to ask yourself, am I willing to start from the beginning and work my way up?
After you have asked and answered these questions, you will also have to decide if you want to be established with a agency or do you want to work as a freelancer? If you sign-up with
Azur Models
, you will know that you have handed your new career in Web Wodelling to modelling agents that have the utmost experience and ability to manage and develop your modelling career.
We understand that most females and some males need more information before they take the plunge into Web Modelling, that's why
Azur Models
offers
Model Training Workshops
, intensive web based support including how-to videos, ebooks, downloadable modelling guides and live, one on one support.
Are you ready to start your new career in Web Modelling?


Join
Azur Models
by clicking
here
.