Join Azur Models

Live your dream by becoming a model
Start Here
Haute Couture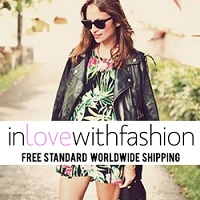 Contact Us

Contact us for all your enquiries
Click Here
Classic Car Shoot Cote d'Azur 2017
Azur Models will host the 'Azur Models Classic Car Shoot' on the
(to be announced)
from 13:00 to 18:00.
This event will be held at a luxury private villa on the Cote d'Azur with over 1,000,000 Euro worth of classic & collectable cars on premises. This indoor/outdoor facility (private villa) has a multi-bay garage for indoor shooting and a professionally landscaped, Mediterranean garden with spacious driveway for outdoor shooting, providing plenty of space around the cars to create great camera angles and model positioning possibilities.
Up to 20 models will be attending this event and only 10 photographers will be allowed to participate in the shoot, this guarantees a photographer to model ratio of less than 2 to 1.
SIGN-UP BELOW AND VIEW OUR PARTICIPATING MODELS & CARS FOR THIS EVENT.
Price of Attendance - EURO 75 (Price includes 4 hour group shoot + 1 (one) hour of '20 for 20/1 on 1s' with your favourite model(s) (you're welcome to invite models also) from 17:00 to 18:00.
Please Note:
For the convenience of both models and photographers, we'll be maintaining a 2 to 1 (or less) photographer to model shooting ratio at this event.
The locations address will be emailed or telephoned to you 2 days before the event.
PAYMENT
1/2 at registration thru PayPal & balance payable on day of event
Sign-Up using PayPal now as the spots are filling up quickly