Join
Azur Models

Live your dream by becoming a model
Start Here
Haute Couture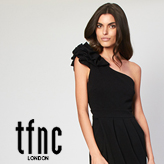 Casting Calls

Casting calls from all over the world
Click Here
Events

View our upcoming events we sponsor or host
Click Here
Contact Us

Contact us for all your enquiries
Click Here
Jewelry Trends 2017
Stylish jewelry is a must for any woman who loves to look good.
A particular piece of jewelry can transform and entire outfit

As far as precious metals, rose gold is being seen all over the runway. From watches and bracelets, to earrings and necklaces, rose gold is a beautiful choice for any piece of jewelry. It isn't as loud as yellow gold but still a bit more fancy than just plain silver.You should save these pieces for going out for the night or on that big date.
They will be sure to impress and stand out against that little black dress.


The most outstanding jewelry fashion accessories are big, bold necklaces and bracelets adorned with Cabochon-style stones. Bracelets are big this season with many variations. Cabochon stones are bright, colorful, natural stones of varying sizes. These necklaces usually have a bit of an off look, with mismatching stones in color and size that make for an eclectic look. Necklaces are huge, becoming centerpieces of outfits. Longer length necklaces are very stylish and can be worn with simplistic tailored shirts for a day look and for evening, lower cut dresses or silk style shirts.

These are just a few of the hottest fashion jewelry trends that you will find hot in 2017.





Designers of the Month