Join Azur Models

Live your dream by becoming a model
Start Here
Haute Couture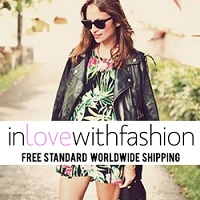 Events

View our upcoming events we sponsor or host
Click Here
Contact Us

Contact us for all your enquiries
Click Here
Modelling Types
Click on the
title
to read more...
Fashion Models
Fashion models promote clothing and accessories by designers.

Adult Models
The fastest growing and increasingly lucrative area of Modelling.
Male Models
Male Models are the minority in the Modelling trade, but there are still many opportunities for success.
Web Models
On web sites, catalogues, web newsletter ads and inserts, web posters, brochures, the opportunities are endless.
Bikini Models
The best and hottest models in the Modelling and fashion industry

Showroom Models
A showroom model works in the showroom so that the buyers can see and order new fashions

Mature Models
Mature models are becoming permanent fixtures on the catwalks of many prestigious fashion designers.

Runway Models
They appear before the public with no lens, or graphics company to airbrush a little beauty and with flawless looks

Body Part Models
This is a special category that belongs in both fashion and commercial. This is the use of just a part of the body in a photograph.
Promotional Models
Modelling ranges from being hired to hand out free samples of products to staffing trade show booths in large convention halls.
Fitness Models
Fitness models must maintain their weight and size to work in this segment of the industry.

Print Models
Print models work for a particular publication. All models are required to go through various photo shoots and have a professional portfolio
Click
Here
to go to the sign-up page for
Azur Models
AzurModels.com
is a full service Modelling agency providing representation and employment opportunities for male and female models.