Join
Azur Models

Live your dream by becoming a model
Start Here
Haute Couture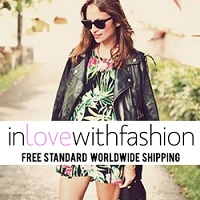 Casting Calls

Casting calls from all over the world
Click Here
Events

View our upcoming events we sponsor or host
Click Here
Contact Us

Contact us for all your enquiries
Click Here
Flyer, Leaflet & Product Distribution
Put your flyers, pamphlets and promotional material in the hands of your customers
We provide outgoing, energetic and reliable staff to distribute flyers and other promotional material at events, retail outlets, shopping centres and exhibitions.
The calibre of staff at an event or on the street can make all the difference. The people on the ground represent the brand to potential customers.
We have a well experienced, well-educated team of promotional staff who know how to make the right impression.
Our Models are enthusiastic and professional and are ready to work now.
Contact Us
for model booking and pricing.
Nice Paris Lyon Cannes Marseille London
Barcelona Valencia Madrid Sevilla Milan Rome
NOS ANIMATRICES SONT VOS AMBASSADRICES
Elles créent un contact direct et un attachement avec votre marque.
Azur Models Street Marketing
, est une technique de promotion ancienne dont la forme la plus simple est la distribution de tracts lors de manifestations, dans les magasins, sur la rue, des centres commerciaux et des expositions et qui se décline en animation de rue par la diffusion de prospectus, de flyers ou d'échantillons publicitaires.
Azur Models
identifié les lieux de rassemblement en fonction de votre cible
Azur Models
crée avec vous votre campagne de
Street Marketing
.
Nos animatrices disposent de tenues personnalisées
Azur Models
ou à votre image
Nous contacter
pour la réservation et la tarification.
Nice Paris Lyon Cannes Marseille London
Barcelona Valencia Madrid Sevilla Milan Rome