Join
Azur Models

Live your dream by becoming a model
Start Here
Haute Couture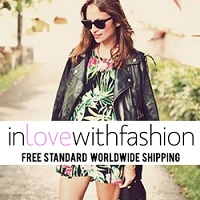 Casting Calls

Casting calls from all over the world
Click Here
Contact Us

Contact us for all your enquiries
Click Here
Shot n Slammer Girls & Usherette Girls
You can not beat taking the entertainment to your guests.
Our Models fantastic personalities will add sparkle to your event when you let them loose as tequila, shot or slammer girls. Sambuca or tequila is the popular choice, but we will happily offer any shot, or given our cocktail making pedigree, any bespoke mix.
If a cocktail sounds more fun then we can send out the cocktail girls with our specially imported backpacks. We can mix a cocktail, perhaps themed and named for your event, then have the Models take the cocktail to your guests.
Azur Models
also specializes in usherette girls.. Our Models can come with usherette trays, loaded up with goods of your choice.
Sweets, snacks, promotional material, cigarettes or cigars - the choice is endless.
We can wear our striking bespoke outfits, or dress to match any relevant theme.
The
Azur Models
mixing and mingle options will provide you with a further talking point, take pressure off a busy bar, significantly increase revenue and give you a vehicle for selling snacks or distributing marketing material just when people are ready for them.
Contact Us
for information on our Shot n Slammer Girls & Usherette Girls and pricing.